Tisti, ki ne trpimo zaradi nespečnosti ali drugih motenj spanja lahko veliko storimo sami, tako da si zagotovimo veliko boljše nočno spanje z upoštevanjem dobre prakse, ki ji rečemo tudi »higiena spanja«. Na voljo je seznam dvanajstih ključnih nasvetov. Najdete jih na spletni strani Nacionalnega inštituta za zdravje (National Institutes of Health, ZDA) II. Na voljo so tudi v nadaljevanju ali v dodatku v knjigi Matthew Walker-ja : Why we sleep, futnote X . Vseh dvanajst predlogov je hkrati težko upoštevati, lahko pa začnete postopoma se držati le enega od njih. Prvi naj bo : odhod v posteljo in prebujanje ob istem času dneva, ne glede na vse ostalo. To je morda najbolj učinkovit način za izboljšanje spanja, čeprav vključuje uporabo budilke.
Osnovne metode za boljši spanec vključujejo zmanjšanje vnosa kofeina in alkohola, odstranitev vseh tehnologij ( zasloni, računalniki) iz spalnice in ohladitev spalnice. Poleg tega so v knjigi Why we sleep še sledeči nasveti:
določite stalen čas spanja in zbujanja, tudi ob vikendih,
v posteljo pojdite, ko ste zaspani in se izogibajte spanju na kavču zgodaj zvečer ali sredi večera,
nikoli ne ležite budni v postelji dlje časa; raje vstanite iz postelje in naredite nekaj tihega in sproščujočega, dokler se želja po spanju ne vrne,
izogibajte se dremanju čez dan, če imate težave s spanjem ponoči,
odvrnite misli in skrbi, ki vzbujajo tesnobo, tako da se jih naučite mentalno odvračati jih pred spanjem,
v spalnici obrnite vidne številčnice ure in tako preprečite tesnobo pri opazovanju ure , ko ne spite ponoči.
Poleg daljšega časa, ki ga porabimo dnevno za vožnjo in "zavlačevanja začetka spanja" zaradi večerne televizije in digitalne zabave, ki pa nista nepomembna pri krajšanju našega spanca in spanca naših otrok, je pet ključnih dejavnikov močno spremenilo koliko in kako dobro spimo:
stalna električna svetloba in LED luči,
regulirana temperatura prostorov,
kofein,
alkohol in
registracija delovnih ur.
Vadba in spanje
Nenazadnje se dve najpogostejši vprašanji glede izboljšanja spanja nanašata na gibanje in prehrano. Spanje in telesni napor sta dvosmerna. Mnogi od nas poznajo globok, trden spanec, ki ga pogosto doživimo po dolgotrajni telesni aktivnosti, kot je enodnevni pohod, daljšana vožnja s kolesom ali celo naporen dan dela na vrtu.
Spanje in vadba
Po slabem spanju prejšnjo noč je naslednji dan intenzivnost vadbe veliko slabša in trajanje krajše. Če je spanec trden, je naslednji dan stopnja fizičnega napora lahko maksimalna. Z drugimi besedami, spanje bolj vpliva na vadbo kot vadba na spanec.
Nasveti za dober spanec (I)
1. Držite se urnika spanja. Pojdite spat in se vsak dan zbujajte ob istem času. Kot bitja navad se ljudje težko prilagodimo spremembam vzorcev spanja. Daljše spanje ob koncih tedna ne bo v celoti nadomestilo pomanjkanja spanca med tednom in se bomo težje zbudili v ponedeljek zjutraj.
2. Vadba je odlična, vendar ne pozno zvečer. Večino dni poskušajte telovaditi vsaj 30 minut, vendar najpozneje 2-3 ure pred spanjem.
3. Izogibajte se kofeinu in nikotinu.
Kava, kola, nekateri čaji in čokolada vsebujejo poživilo kofein katerega učinki pa lahko trajajo tudi do 8 in več ur preden popolnoma izginejo. Zato vam lahko skodelica kave v poznih popoldanskih urah oteži nočni spanec. Nikotin je tudi poživilo, katero pri kadilcih pogosto povzroča zelo lahko spanje. Poleg tega se kadilci zaradi zmanjšanja nikotina pogosto zbudijo prezgodaj zjutraj.
4. Izogibajte se alkoholnim pijačam pred spanjem.
Če si pred spanjem privoščite "Večerni kozarček" ali alkoholno pijačo, vam lahko pomaga, da se sprostite, toda pri večjem zaužitju vam odvzamete globok in REM spanec. Večje uživanje alkohola lahko prispeva tudi k težjemu dihanju ponoči. Običajno se tudi zbujate sredi noči, ko se učinki alkohola izničijo.
5. Ne dremajte po 15. uri . Tudi dnevni dremeži, ki so krajši od dvajsetih minut, lahko omogočijo izboljšanje spomina. Sieste (praksa naravnega dvofaznega spanca) in zdrava prehrana so ključ do dolgega življenja v mediteranskih državah. Toda pozno popoldanski dremež lahko oteži spanje ponoči.
6. Izogibajte se velikim obrokom in pijačam pozno zvečer. Lahek obrok zvečer je v redu, vendar obilen obrok lahko povzroči prebavne motnje, ki motijo spanec. Če zvečer zaužijete preveč tekočine, lahko to povzrči bujenje sredi noči zaradi uriniranja.
7. Če je le mogoče, se izogibajte zdravilom, ki zakasnijo ali motijo vaš spanec.
Nekatera zdravila za srce, krvni tlak ali astmo, pa tudi nekatera zdravila brez recepta in zelišča za zdravljenje kašlja, prehlada ali alergij lahko motijo vzorce spanja. Če imate težave s spanjem, se pogovorite s svojim zdravnikom ali farmacevtom, da ugotovite katera zdravila, ki jih jemljete, prispevajo k vaši nespečnosti. Pozanimajte se, ali jih lahko jemljete ob drugih delih dnevih ali zgodaj zvečer.
8. Pred spanjem se sprostite. Ne pretiravajte s svojim delom čez dan, da ne bo zmanjkalo časa za počitek. Sproščujoča dejavnost, kot je branje ali poslušanje glasbe, mora biti del vašega rituala pred spanjem.

9. Pred spanjem si privoščite toplo kopel. Padec telesne temperature po kopeli vam lahko pomaga, da se počutite zaspani, kopel pa vas sprosti in upočasni, tako da boste bolj pripravljeni na spanje.
11. Izpostavite se dovolj soncu.
Dnevna svetloba je ključna za uravnavanje vzorcev dnevnega spanja. Poskusite biti zunaj na soncu vsaj 30 minut vsak dan. Če je mogoče, se zjutraj zbudite s soncem ali prižgite zelo svetle luči. Strokovnjaki za spanje priporočajo, če imate težave z uspavanjem, se eno uro izpostavite jutranji sončni svetlobi in pred spanjem ugasnite luči.

10. Imejte dobro spalno okolje. Znebite se vsega v svoji spalnici, kar bi vas lahko odvrnilo od spanca, na primer hrup, močne luči, neprijetna postelja ali visoka temperatura. Bolje spite, če je temperatura v sobi nižja kot višja. Televizor, mobilni telefon ali računalnik v spalnici vas lahko moti in vam krati potreben spanec. Udobne vzmetnice, vzglavniki in blazina, lahko prispevjo k dobremu spancu. Posamezniki, ki trpijo zaradi nespečnost, pogosto gledajo na uro. Številčnico ure obrnite stran od sebe, da vas ne bo skrbelo za uro, medtem ko poskušate zaspati.

12. Ne ležite budni v postelji. Če ste po tem, ko ste več kot 20 minut v postelji, še vedno budni ali če se počutite zaskrbljeno , vstanite in se sprostite, dokler ne boste zaspani. Zaradi tesnobe, ker ne moremo spati, težje zaspimo.

Če imate težave s spanjem, obiščite zdravnika. Če nenehno težko zaspite in / ali se čez dan počutite utrujene ali premalo spočite, kljub temu, da ponoči preživite dovolj časa v postelji, imate lahko motnje spanja. Vaš družinski zdravnik ali strokovnjak za spanje vam lahko pomaga. Zato je treba izključiti druge zdravstvene ali čustvene težave, ki lahko motijo vaš spanec.
add 2) Potrebna je previdnost pri telesni aktivnosti pred spanjem. Izogibajte se vadibi tik pred spanjem. Telesna temperatura lahko po telesnem naporu ostane višja še eno uro ali dve. Če se to zgodi tik pred spanjem, vam bo zaradi povečane presnove težko znižati osnovno temperaturo potrebno za spanje. Najbolje je, da vadite v vsaj dve do tri ure preden ugasnete luči ali prižgete nočno luč.

add 3) Vaš štiriindvajseturni cirkadiani ritem je prvi od dveh dejavnikov, ki določata budnost in spanje. Drugi je potreba po spanju (sleep pressure) . Takrat se v možganih kopiči substanca, imenovana adenozin. Dlje ko ste budni, več adenozina se bo nabralo. Večini ljudi se to zgodi po dvanajstih do šestnajstih urah budnosti. Lahko pa umetno zmanjšate signal adenozina na spanje z uporabo druge substance, zaradi katere se počutite bolj budno: kofein. Kofein ni prehransko dopolnilo, temveč je psihoaktivno poživilo najpogosteje uporabljeno (in zlorabljeno) na svetu.
add 6) Kar zadeva prehrano, obstajajo omejene raziskave, ki preučujejo, kako hrana, ki jo pojemo in način prehranjevanja vplivajo na naš nočni spanec. Velika omejitev dnevnega vnosa kalorij, na primer en mesec zmanjšan vnos hrane na samo 800 kalorij na dan, oteži uspavanje in zmanjša količino globokega NREM spanca ponoči . Kljub temu pa za zdrav spanec znanstveni dokazi kažejo, da se je poleg premajhnega vnosa kalorij potrebno predvsem izogibati prevelikemu vnosu pred spanjem in se izogibati prehrani, ki vsebuje preveč ogljikovih hidratov (več kot 70 odstotkov vsega vnosa energije), zlasti sladkorja.
Add 9) Ne zaspite hitreje, ker ste ogreti in je jedro telesa toplo. Vroča kopel razširji krvne žile na površini in požene kri na površino kože (kar daje koži rdeč videz) in tako pomaga oddajati notranjo toploto in ina znižati temperatura vašega telesa. Posledično hitreje zaspite, ker je vaše jedro hladnejše. Vroče kopeli pred spanjem lahko povzročijo tudi 10 do 15 odstotkov več globljega spanja NREM pri zdravih odraslih.
Moje metode
So rezultat večletnih poizkusov. Se pa z leti tudi spreminjajo.
Prenehal sem piti napitke, ki vsebujejo kofein.
Kadar ne prakticiram tople kopeli pred spanjem, obujem volnene dokolenke pred spanjem in jih predno zaspim sezujem.
Pijem čim manj tekočine zvečer in posebno pred spanjem.
Zvečer ne pijem alkoholnih pijač.
Zvečer pijem zeleni ali kamilični čaj za pomiritev .
Če imam težave s prebavo spijem malo brinovca in pojem črno olivo ali dve.
Včasih uporabljam za beli šum binaural beats z alfa valovi, ki pomagajo zaspati.
Nikoli ne vstajam, če ne morem zaspati. Raje odštevam od npr. 3000 navzdol v španskem jeziku.
Uporabljam pametno uro ali telefon za spremljanje spanja vsak dan.
For those of us who are not suffering from insomnia or another sleep disorder, there is much we can do to secure a far better night of sleep using what we call good "sleep hygiene" practices, for which a list of twelve key tips can be found at the National Institutes of Health website; also offered in the appendix of this book.( II ) All twelve suggestions are superb advice, but if you can only adhere to one of these each and every day, make it going to bed and waking up at the same time of day no matter what. It is perhaps the single most effective way of helping improve your sleep, even though it involves the use of an alarm clock.
The obvious methods for better sleep involve reducing caffeine and alcohol intake, removing screen technology from the bedroom, and having a cool bedroom. From book "Why we sleep" patients must in addition,:
establish a regular bedtime and wake-up time, even on weekends,
go to bed only when sleepy and avoid sleeping on the couch early/mid-evenings,
never lie awake in bed for a significant time period; rather, get out of bed and do something quiet and relaxing until the urge to sleep returns,
avoid daytime napping if you are having difficulty sleeping at night,
reduce anxiety-provoking thoughts and worries by learning to mentally decelerate before bed, and
remove visible clockfaces from view in the bedroom, preventing clock-watching anxiety at night.
In addition to the longer commute time and "sleep procrastination" caused by late-night television and digital entertainment five key factors have dramatically changed how much and how well we sleep:
constant electric light as well as LED light,
regularized temperature,
caffeine ,
alcohol,
introduce of punching time cards, now digital cards.
Sleep and exercise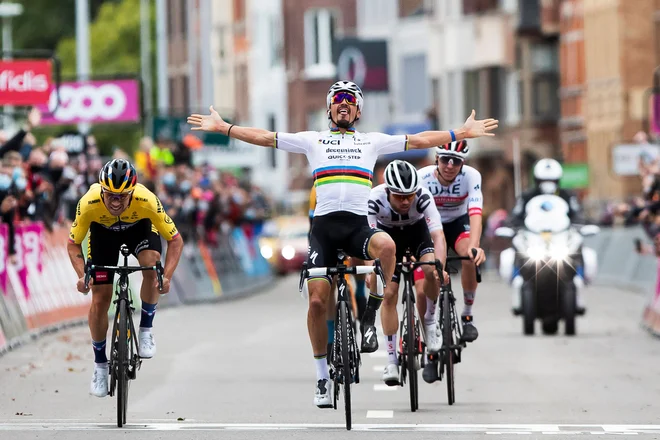 When sleep was poor the night prior, exercise intensity and duration were far worse the following day. When sleep was sound, levels of physical exertion were powerfully maximal the next day. In other words, sleep may have more of an influence on exercise than exercise has on sleep. It is still a clear bidirectional relationship, however, with a significant trend toward increasingly better sleep with increasing levels of physical activity, and a strong influence of sleep on daytime physical activity.
Exercise and sleep
Last but not least, the two most common public questions about improving sleep relate to exercise and diet. Sleep and exercise have a bidirectional relationship. Many of us are familiar with the deep, sound sleep we often experience after prolonged physical activity, such as a one-day hike, an extended bike ride, or even a busy day working in the garden.
Tips for getting a good night's sleep ( I )
1. Stick to a sleep schedule. Go to bed and wake up at the same time each day. As creatures of habit, people have a hard time adjusting to changes in sleep patterns. Sleeping later on weekends won't fully make up for a lack of sleep during the week and will make it harder to wake up early on Monday morning.

2. Exercise is great, but not too late in the day. Try to exercise at least 30 minutes on most days but not later than 2—3 hours before your bedtime.
3. Avoid caffeine and nicotine.
Coffee, colas, certain teas, and chocolate contain the stimulant caffeine, and its effects can take as long as 8 hours to wear off fully. Therefore, a cup of coffee in the late afternoon can make it hard for you to fall asleep at night. Nicotine is also a stimulant, often causing smokers to sleep only
very lightly. In addition, smokers often wake up too early in the morning because of nicotine withdrawal.
4. Avoid alcoholic drinks before bed.
Having a "nightcap" or alcoholic beveragebefore sleep may help you relax, but heavy use robs you of deep sleep and REM sleep, Heavy alcohol ingestion also may contribute to impairment in breathing at night. You also tend to wake up in the middle of the night when the effects of the alcohol have worn off.
5. Don take naps after 3 p.m. Even daytime naps as short as twenty minutes can offer a memory consolidation advantage. The siestas (the practice of natural biphasic sleep), and a healthy diet, appear to be the keys to a long-sustained life in mediteranian countries. But late afternoon naps can make it harder to fall asleep at night.
6. Avoid large meals and beverages late at night. A light snack is okay, but a large meal can cause indigestion that interferes with sleep. Drinking too many fluids at night can cause frequent awakenings to urinate.
7. If possible, avoid medications that delay or disrupt your sleep. Some escribed heart, blood pressure, or asthma medications, as well as some over-the-counter and herbal remedies for coughs, colds, or allergies,
can disrupt sleep patterns. If you have trouble sleeping, talk to your healthcare provider or pharmacist to see whether any drugs you're taking might be contributing to your insomnia and ask whether they can be taken at other times during the day or early in the evening.
8. Relax before bed. Don't overschedule your day so that no time is left for unwinding. A relaxing activity, such as reading or listening to music, should be part of your bedtime ritual.

9. Take a hot bath before bed. The drop in body temperature after getting out of the bath may help you feel sleepy, and the bath can help you relax and slow down so you're more ready to sleep.
11. Have the right sunlight exposure. Daylight is key to regulating daily sleep patterns. Try to get outside in natural sunlight for at least 30 minutes each day. If possible, wake up with the sun or use very bright lights in the morning. Sleep experts recommend that, if you have problems falling asleep, you should get an hour of exposure to morning sunlight and turn down the lights before bedtime.

10. Have a good sleeping environment. Get rid of anything in your bedroom that might distract you from sleep, such as noises, bright lights, an uncomfortable bed, or warm temperatures. You sleep better if the temperature in the room is kept on the cool side. A TV, cell phone, or computer in the bedroom can be a distraction and deprive you of needed sleep. Having a comfortable mattress and pillow can help promote a good night's sleep. Individuals who have insomnia often watch the clock. Turn the clock's face out of view so you don't worry about the time while trying to fall asleep.

12. Don't lie in bed awake. If you find yourself still awake after staying in bed for more than 20 minutes or if you are starting to feel anxious or worried, get up and do some relaxing activity until you feel sleepy. The anxiety of not being able to sleep can make it harder to fall asleep.

See a health professional if you continue to have trouble sleeping. If you
consistently find it difficult to fall or stay asleep and/or feel tired or not well rested during the day despite spending enough time in bed at night, you may have a sleep disorder. Your family healthcare provider or a sleep specialist should be able to help you, and it is important to rule out other health or emotional problems that may be disturbing your sleep
Add 2) One brief note of caution regarding physical activity: try not to exercise right before bed. Body temperature can remain high for an hour or two after physical exertion. Should this occur too close to bedtime, it can be difficult to drop your core temperature sufficiently to initiate sleep due to the exercise driven increase in metabolic rate. Best to get your workout in at least two to three hours before turning the bedside light out .

Add 3) Your twenty-four-hour circadian rhythm is the first of the two factors determining wake and sleep. The second is sleep pressure. At this very moment, a chemical called adenosine is building up in your brain. The longer you are awake, the more adenosine will accumulate. It happens to most people after twelve to sixteen hours of being awake. You can, however, artificially mute the sleep signal of adenosine by using a chemical that makes you feel more alert and awake: caffeine. Caffeine is not a food supplement. Rather, caffeine is the most widely used (and abused) psychoactive stimulant in the world.
Add4) In folk medicine, consuming a nightcap is for the purpose of inducing sleep. A nightcap was originally alcoholic, since it warms the drinker up and helps them sleep. Older studies (one 2006 study from Germany , one 2013) found that quick drink before bed won't actually help you get a better night's sleep or had no impact on sleep for healthy adults. But newest studies found that nightcup disrupt your sleep.
Add 6) When it comes to diet, there is limited research investigating how the foods you eat, and the pattern of eating, impact your sleep at night. Severe caloric restriction, such as reducing food intake to just 800 calories a day for one month, makes it harder to fall asleep normally, and decreases the amount of deep NREM sleep at night. It is hard to make definitive recommendations for the average adult, especially because larger-scale epidemiological studies have not shown consistent associations between eating specific food groups and sleep quantity or quality. Nevertheless, for healthy sleep, the scientific evidence suggests that you should avoid going to bed too full or too hungry, and shy away from diets that are excessively biased toward carbohydrates (greater than 70 percent of all energy intake), especially sugar.
Add 9) You do not fall asleep faster because you are toasty and warm to the core. Instead, the hot bath invites blood to the surface of your skin, giving you that flushed appearance. When you get out of the bath, those dilated blood vessels on the surface quickly help radiate out inner heat, and your core body temperature plummets. Consequently, you fall asleep more quickly because your core is colder. Hot baths prior to bed can also induce 10 to 15 percent more deep NREM sleep in healthy adults.
My methods
They are the result of many years of tests and trials. But they also change over the years.
I stopped drinking caffeinated beverages.
When I'm not practicing a warm bath before bed, I put on wool socks before bed and take them off before I fall asleep.
Never drink alcohol before in the evening.
I drink as little fluid as possible in the evening and especially before bed.
In the evening I drink green or chamomile teas to soothe the teas.
If I have digestive problems I drink a little juniper and eat a black olive or two.
I sometimes use binaural beats for white noise with alpha waves to help me fall asleep.
If I can't sleep I count down from e.g. 3000 down in Spanish.
I never get up get up if I can't sleep. I count down from e.g. 3000 in Spanish language.
I use wearable technology or smart phone to monitor my sleep every day.
Reference
I. National Center on Sleep Disorders Research in NIH's National Heart, Lung, and Blood Institute (NHLBI): Tips for Getting a Good Night's Sleep," NIH Medline Plus
II. Matthew Walker: Why We Sleep: The New Science of Sleep and Dreams , Paperback
III. Ariana Hufington : The Sleep Revolution
Download Sleep diary
Shrani Dnevnik spanja